Best Innovative College Award (2019-20) from CEDA
'STAR STATUS' received from the Department of Biotechnology (DBT), Ministry of Science and Technology, Government of India
Programmes Taught
BCA(SCIENCE) DEPARTMENT
Research Projects
Completed Projects
Ongoing Projects
Best Practices
Non-contact Body Temperature Measurement System for students


Modern Internet of Things (IoT) Cell: Innovation : Lab to Product

Self Placed
| | | | | |
| --- | --- | --- | --- | --- |
| 1 | Infosys | 4th June 2015 | 1 | Ms. Shraddha Shreeji |
| 2 | Cognizant | Programmer | 1 | Ms. Shreya Raut |
| 3 | Webknot technologies Pvt Ltd. | SDE 1 - FULLSTACK | 1 | Mr. Pratik R Tiwari |
| 4 | Pericles Ventures Pvt Ltd. | Software Engineer | 1 | Mr.Marlesh Nikam |
| 5 | Deloitte. | Software Engineer | 1 | Mr.Amol Pomal |
| 6 | Test Yantra | Software Engineer | 1 | Mr.Omkar Mugutrao |
| 7 | UBISOFT | Software Engineer | 1 | Mr.Anuj Singh |
| 8 | Capita | Software Engineer | 1 | Mr.Adil Shaikh |
| 9 | MindTickle | Software Engineer | 1 | Miss.Snehal Dhembare |
Alumni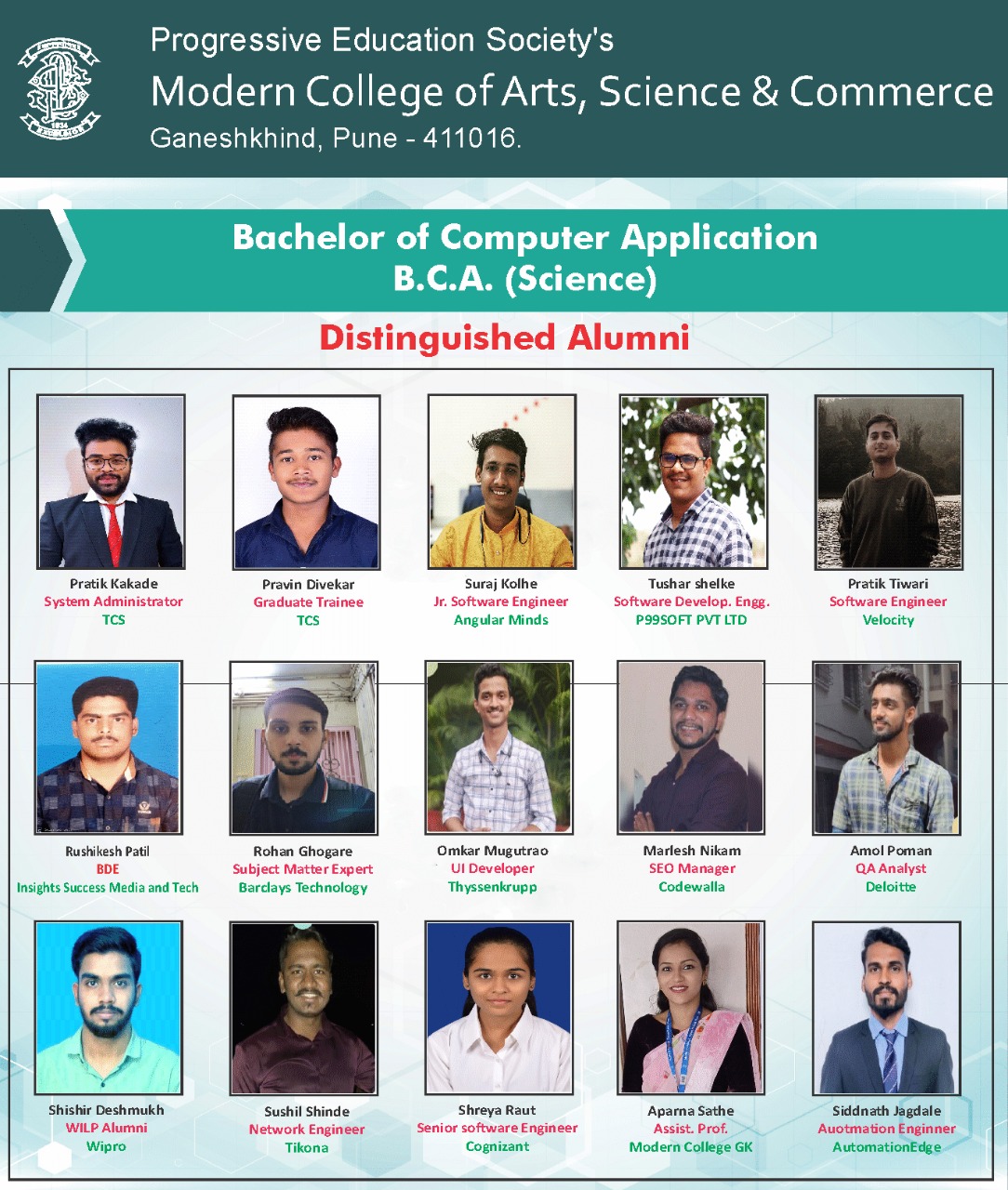 Infrastructure
Physical Facilities
Number of IT enabled classrooms: 3
Number of laboratories: 8
BCA(science)Lab-I - 1(capacity-20)
BCA(science)Lab-II - 1(capacity-20)
B.Sc(Computer Science) Lab-I,Lab-II,Lab-III - 3(capacity-100)
Mathematics Departmental Lab- 1 (capacity-20)
Statistic Departmental Lab - 1(capacity -20)
Electronics Department Lab III - 1(Capacity - 20)
English Departmental Lab for Communication - 1(capacity-20)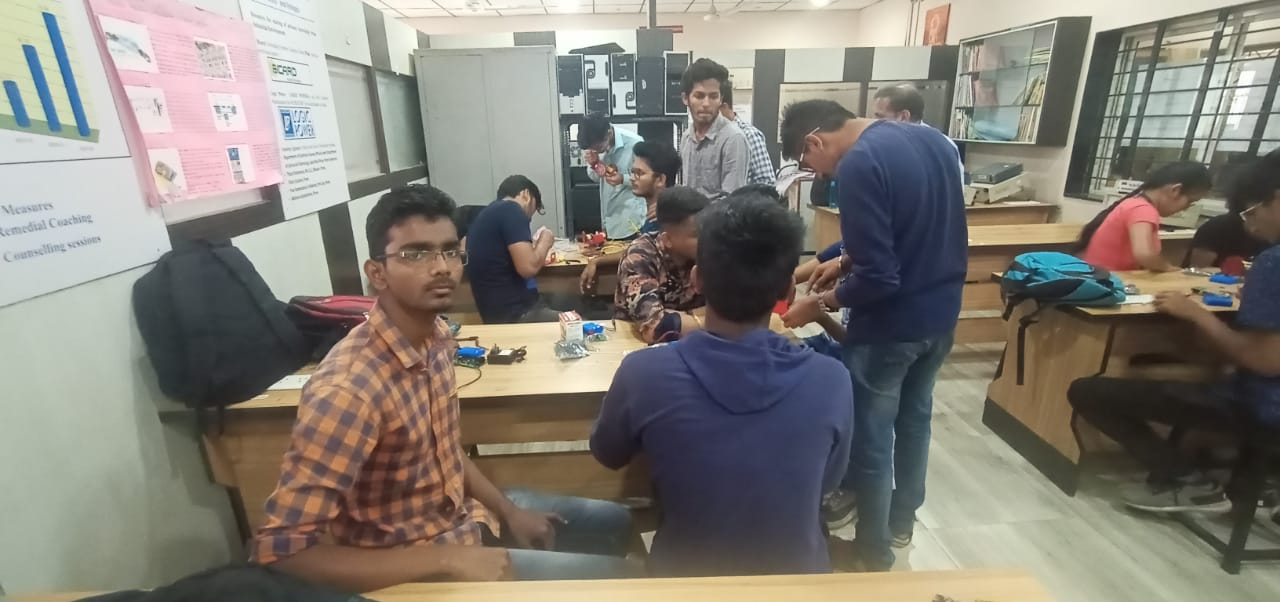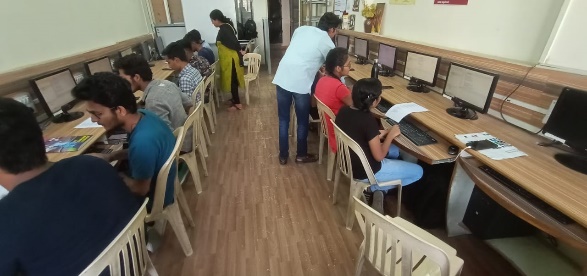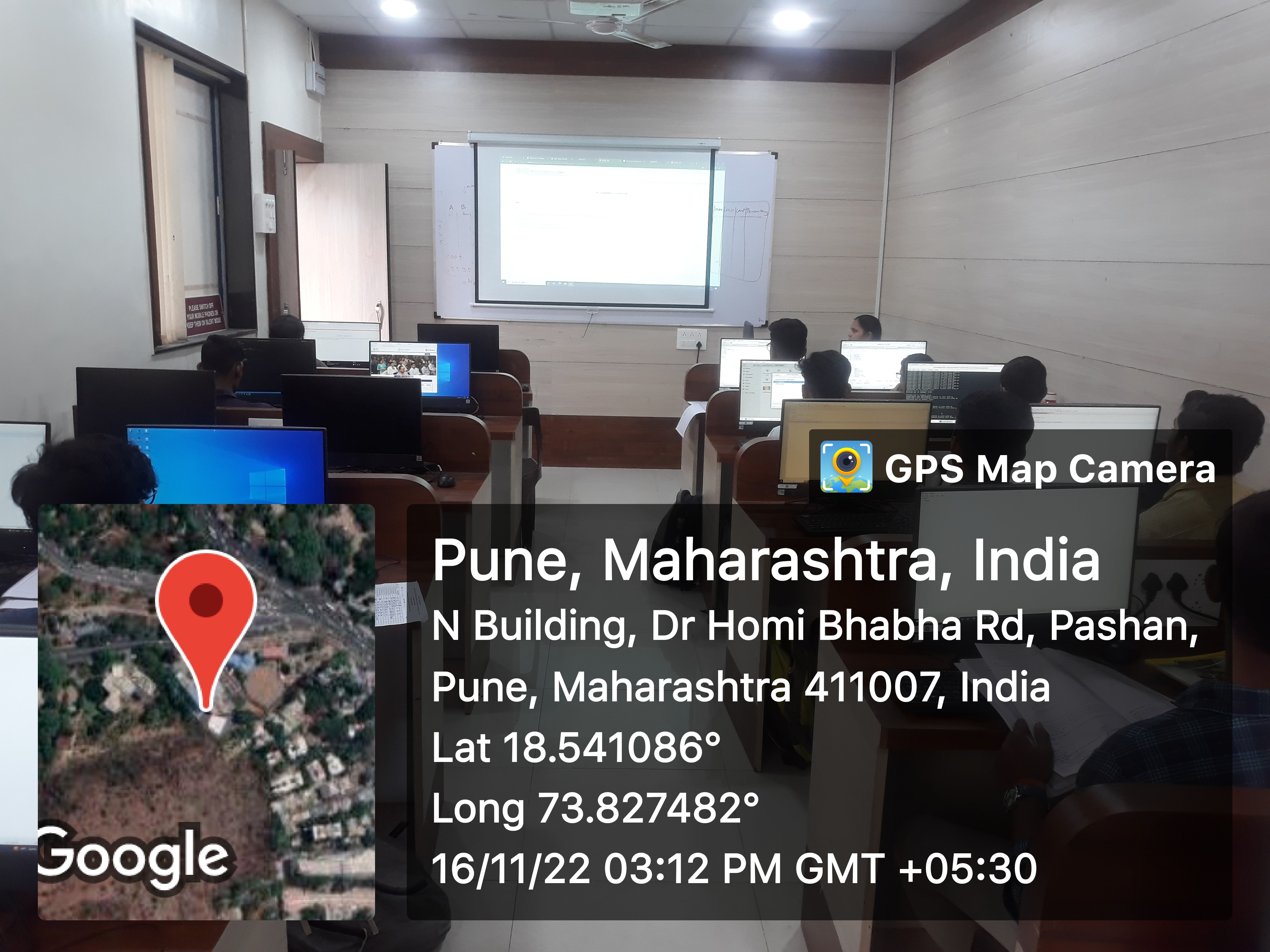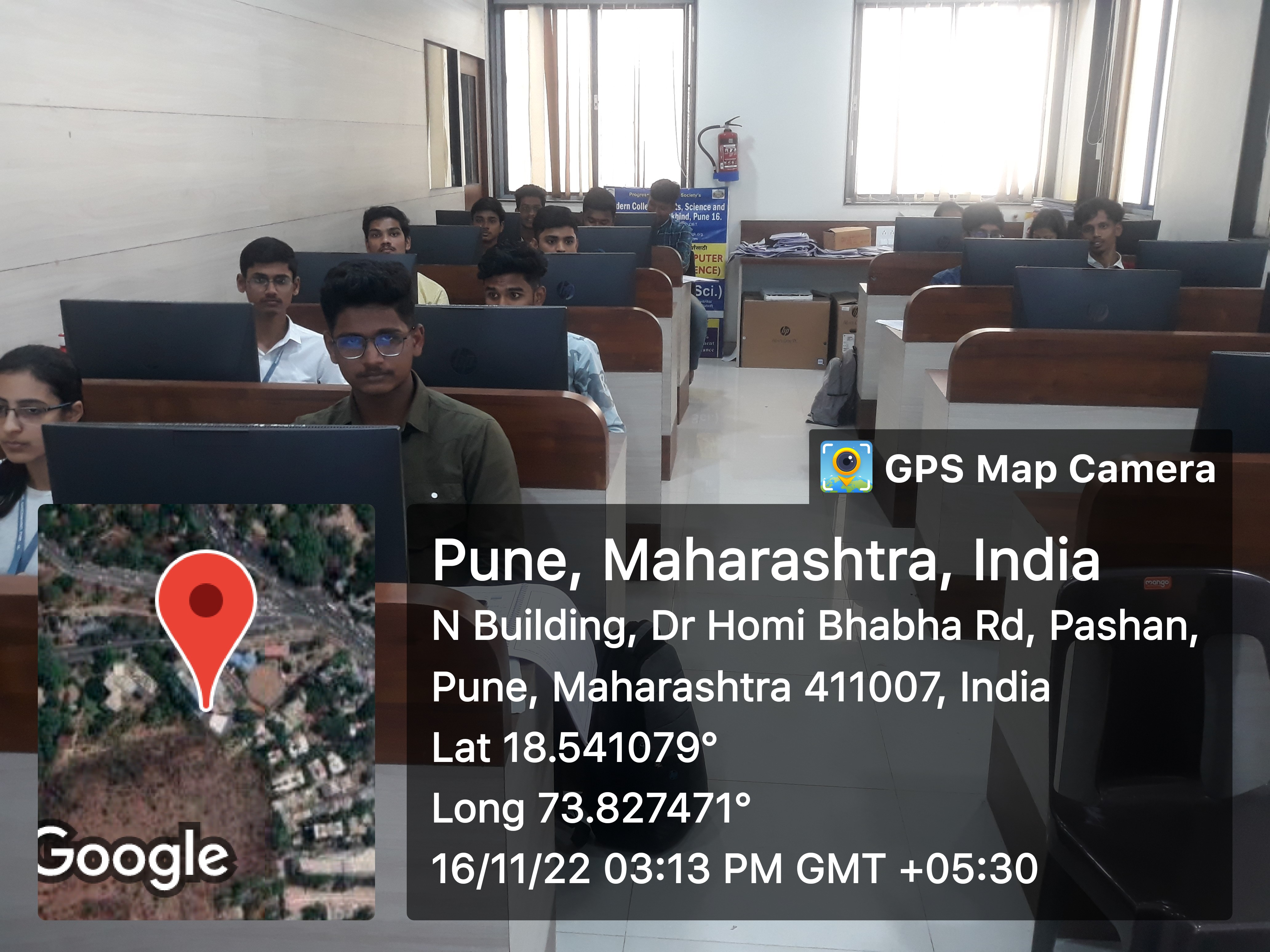 IT Infrastructure (Hardware)
CPU, Monitor, Keyboard, Mouse - 21
Camera - 3
Headphone -4
Tripod - 2
EPSON Dot Matrix Printer -2
HP Laser Printer - 1
Laptop - 1
BSNL Landline - 1
Air Conditioner -1
Projector -1
Internet Connectivity:-2 BSNL Leased lines with speed 100 MBPS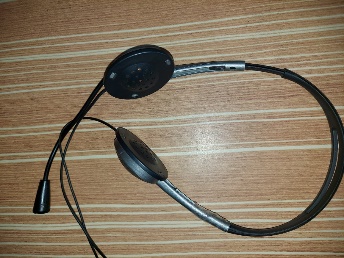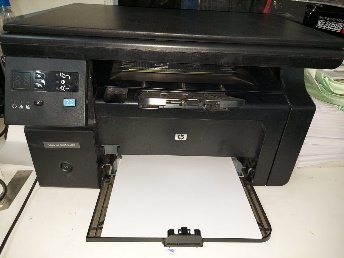 IT Infrastructure (Software)
| | | |
| --- | --- | --- |
| 1 | Linux Operating System | Open Source |
| 2 | Windows | License |
| 3 | Microsoft Office | License |
| 4 | Kaspersky Antivirus | 300 copies with 300 warranty |
| 5 | R Software | Open Source |
| 6 | Python | Open Source |
Support Staff
| | | | | |
| --- | --- | --- | --- | --- |
| Ashok R. Sutar | HSC | 15 Years | Lab Assistant | Kanitkar Award 2016 |
| Saurabh Salve | B.A | 1 Years | Lab Assistant | |
Activities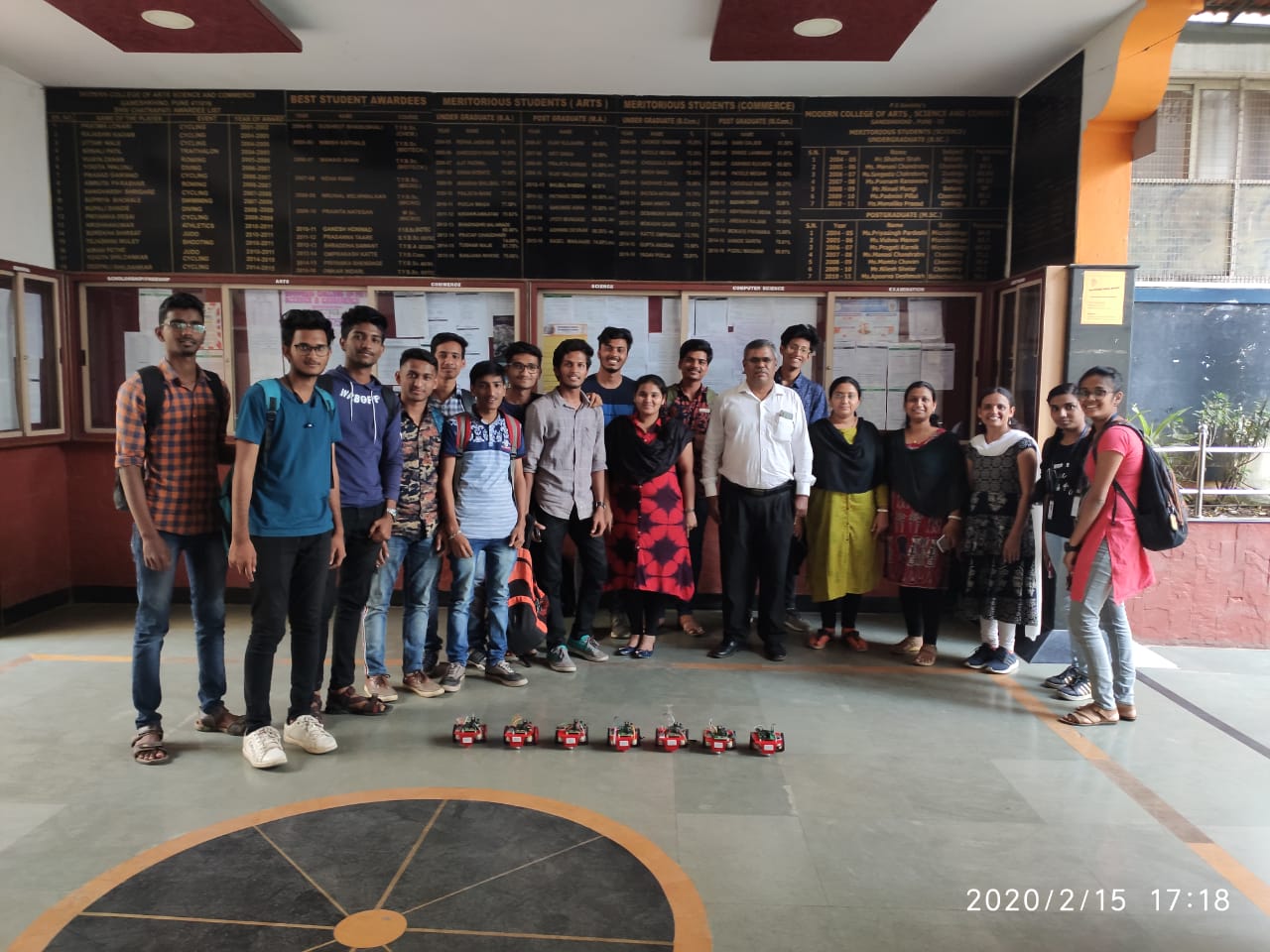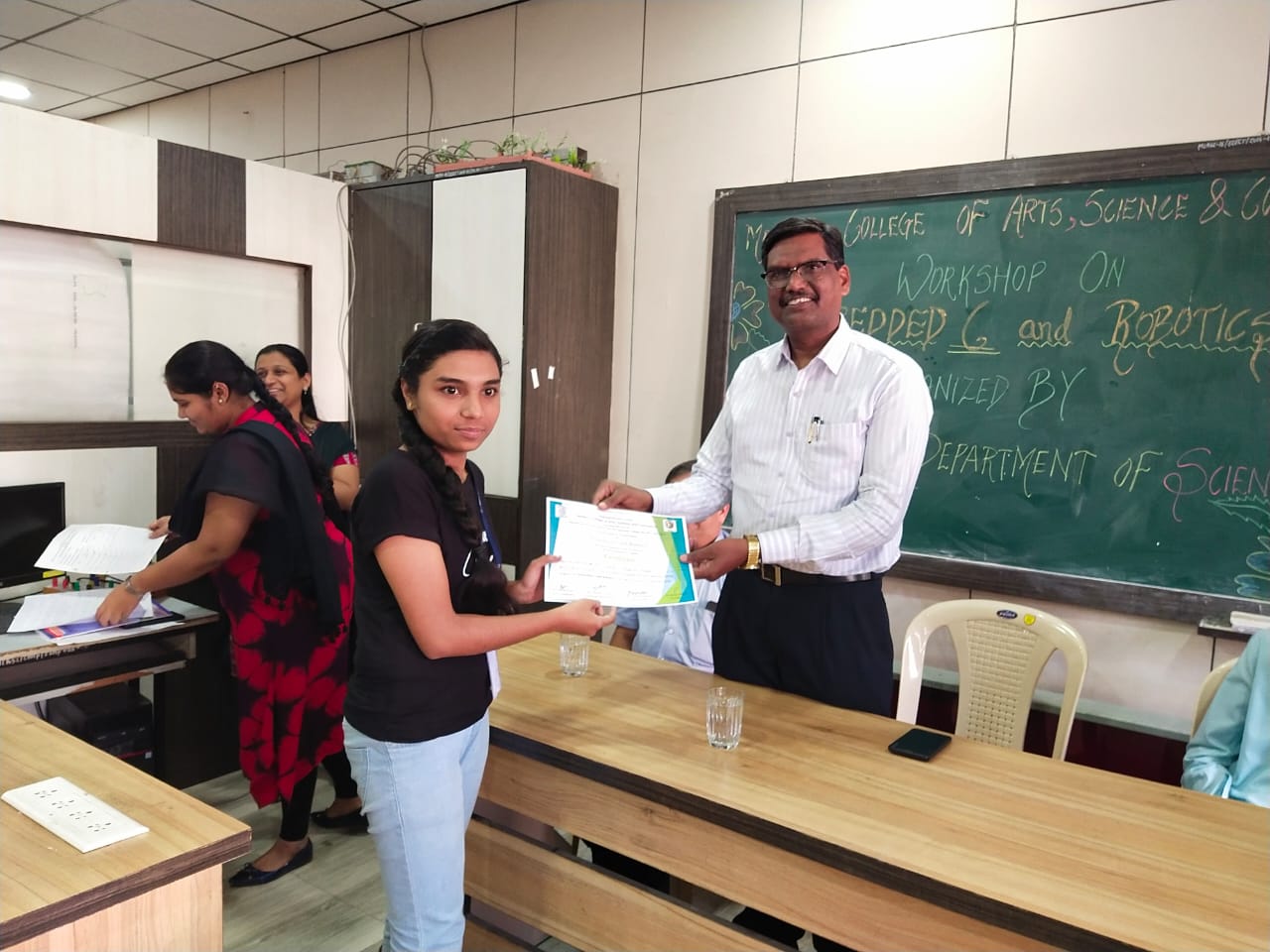 "EMBEDDED C and ROBOTICS" workshop was organized from 25th January 2020 to 13th February 2020.
The workshop was organized to facilitates student learning and provides information and skills beyond the curriculum.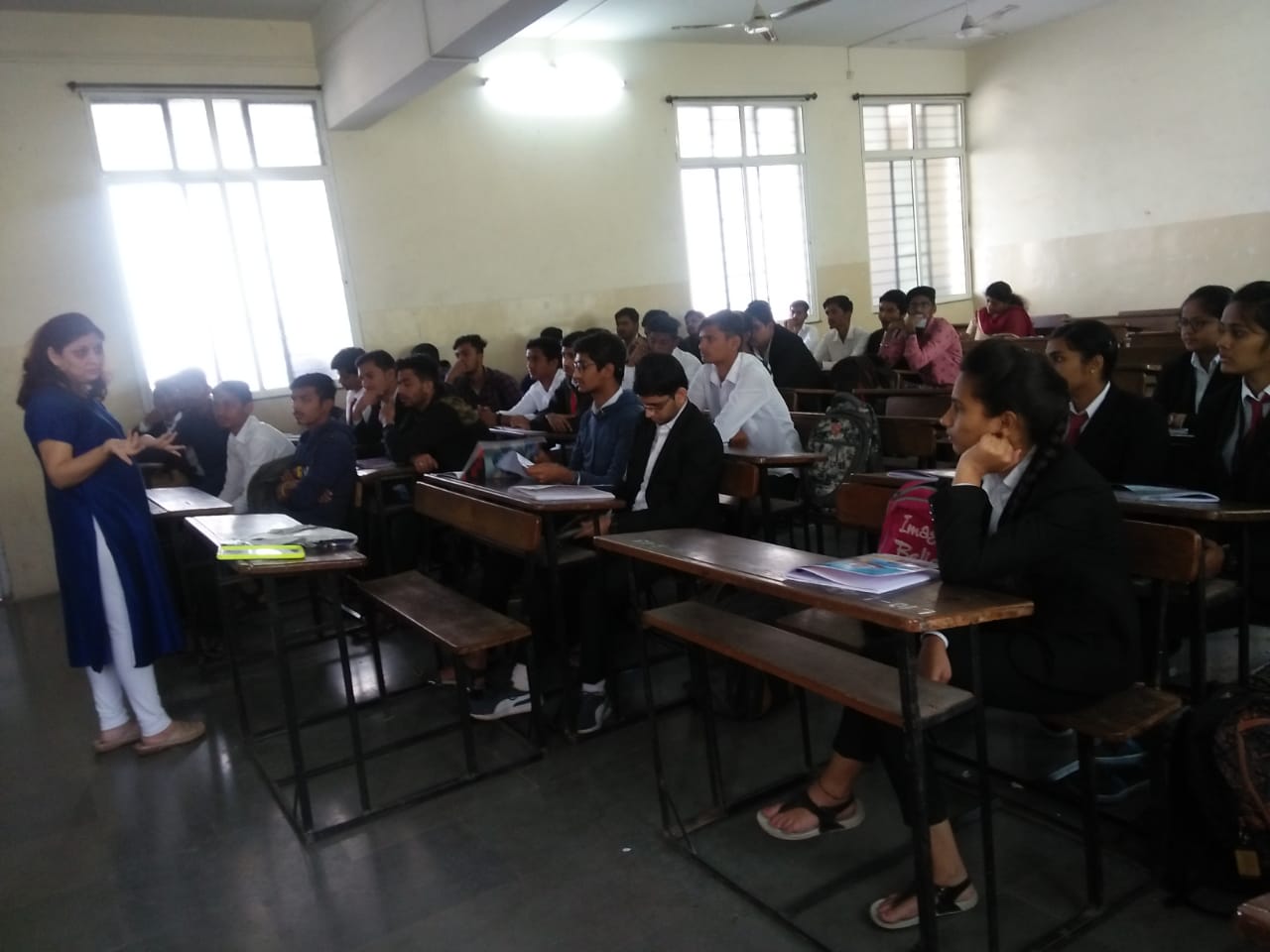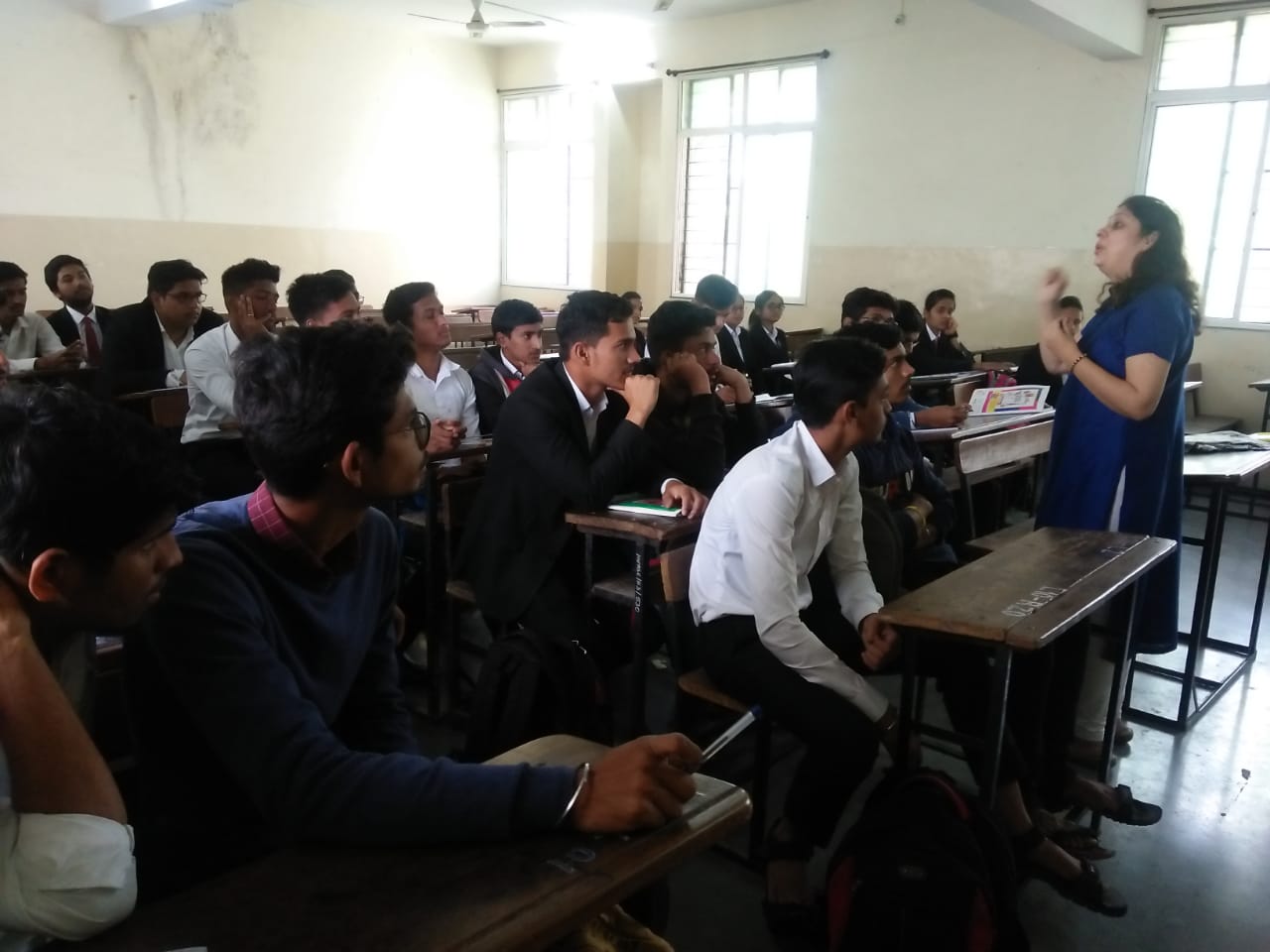 A guest lecture by Mrs. Sandhya Zope, Assistant Counselor, Counseling Cell on Topic: Building self confidence was organized for F.Y.B.C.A (Science) on 20th January 2020.
She motivated and encouraged students to build their self-confidence.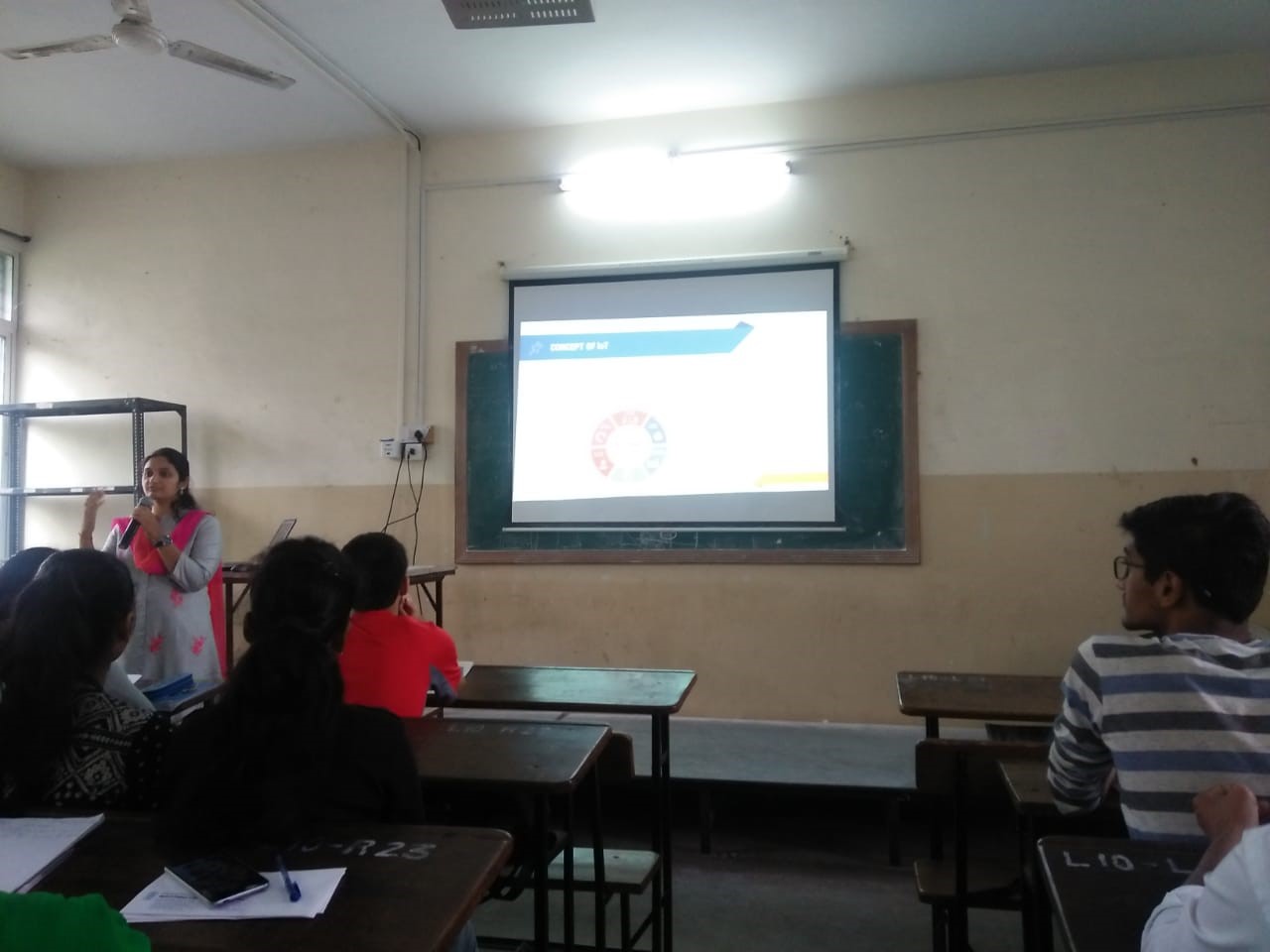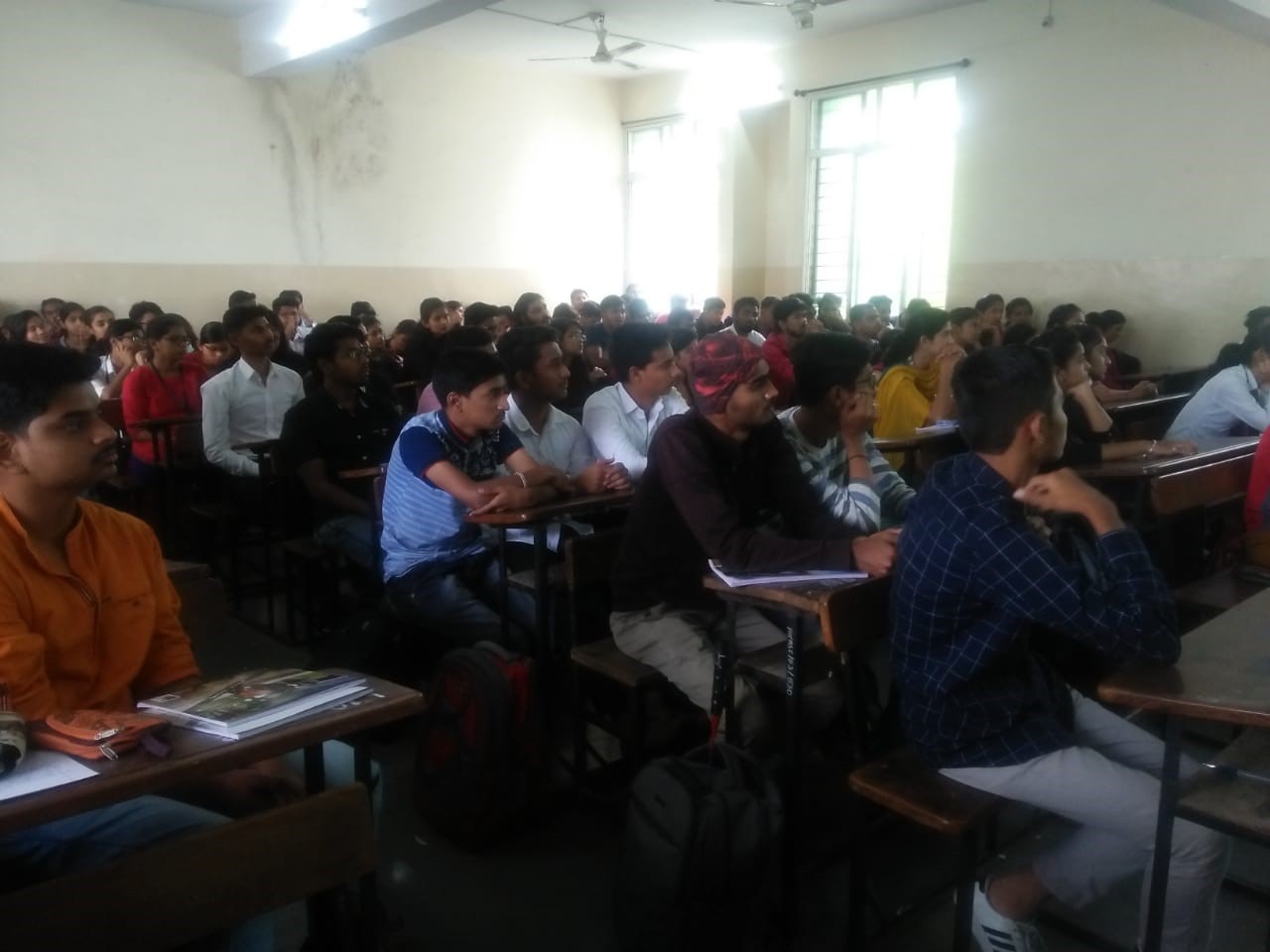 A guest lecture by Mrs. Neha Girme Supekar, Co-Founder & CTO, Bi-Embedly, Pune on Topic: Internet of Things was organized on 28th December 2019.
She explained various concepts and applications of Internet of Things.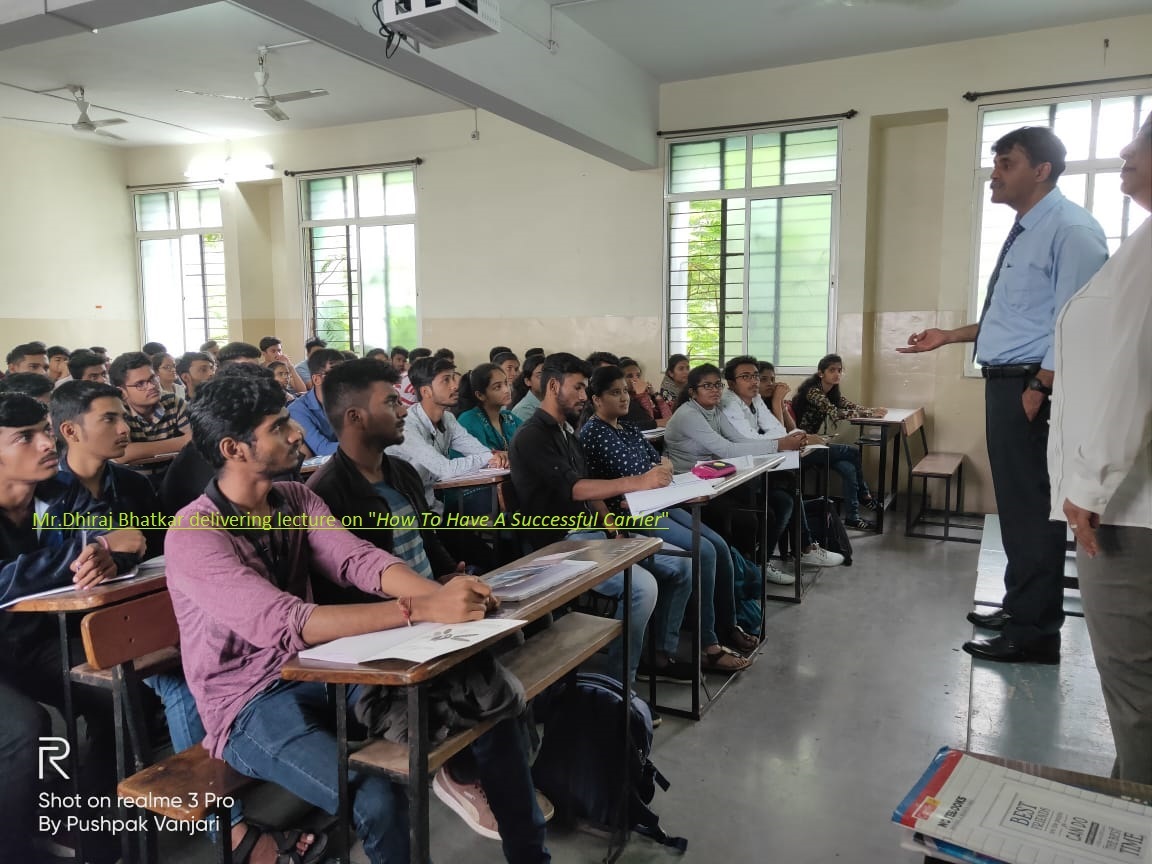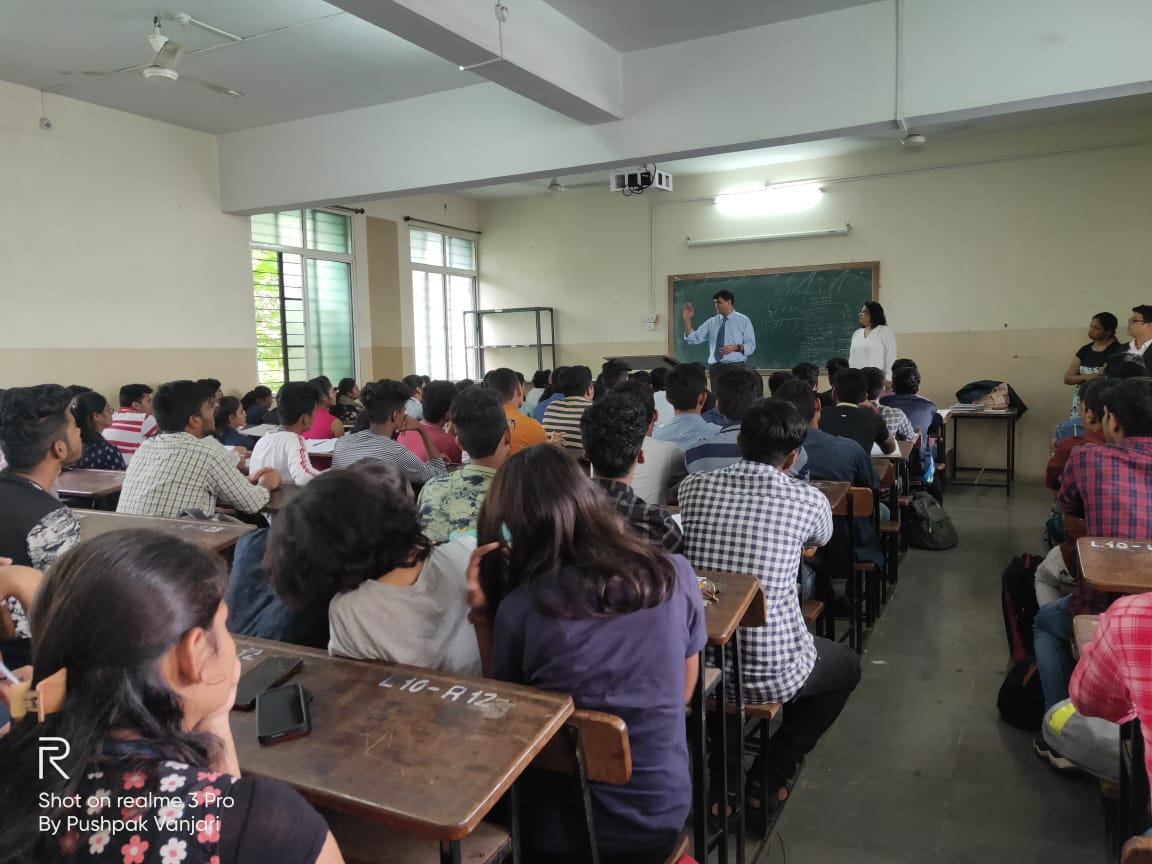 "Softskill" workshop was organized for B.C.A. (Science).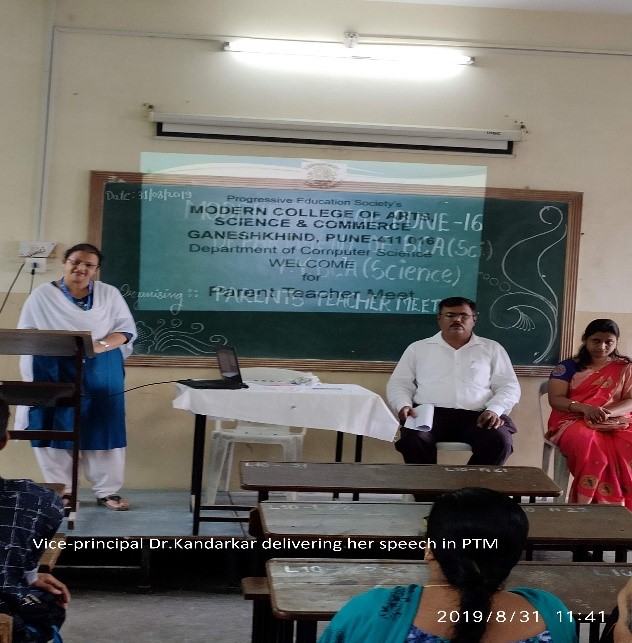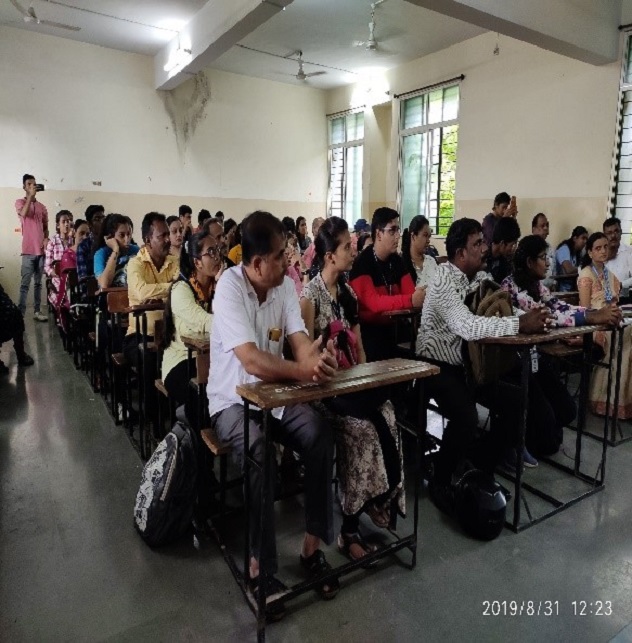 A Parent Teacher Meet was held on 31st August 2019.
The main agenda of meeting was to provide basic information of course structure, introduce them with the respective subject teachers.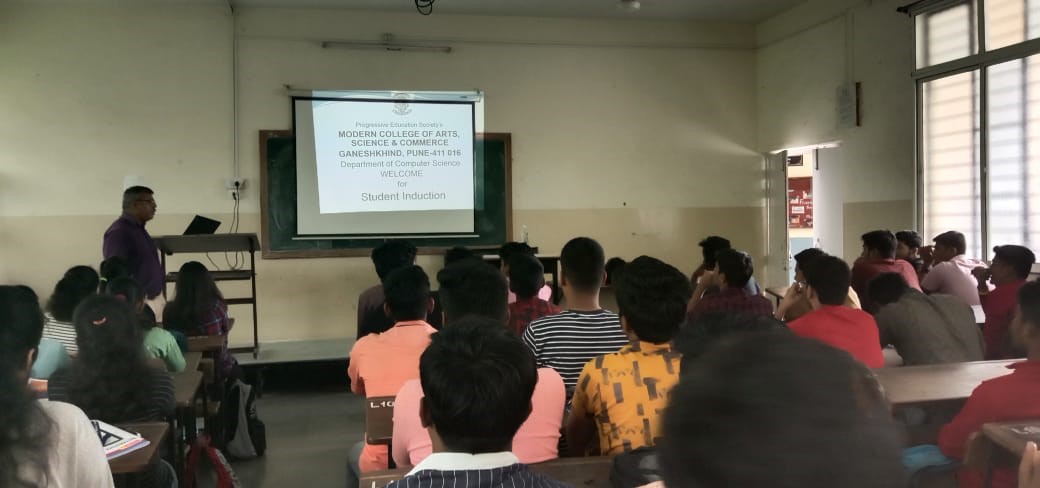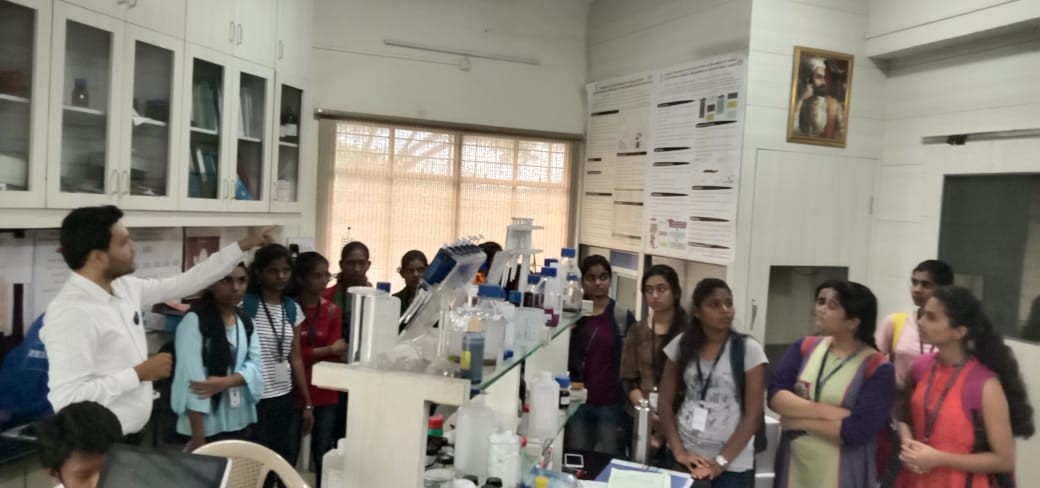 Induction Programme was held on 9th July 2019 to 11th July 2019.
The main agenda of programme was to provide information about the college, course structure, examination.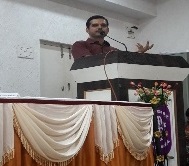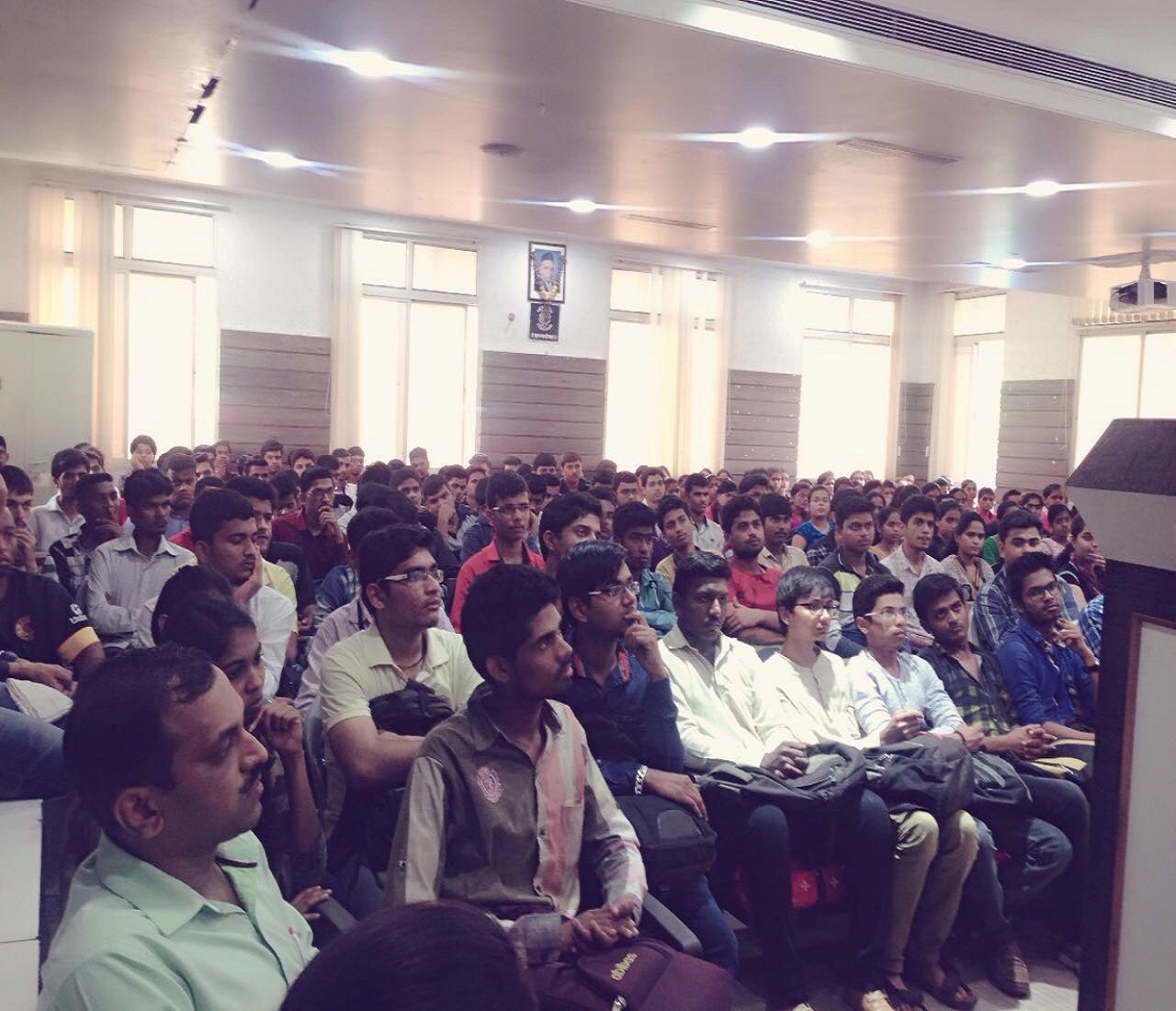 A guest by Atul Kahate on Topic: Careers and Opportunities in Computer Application was organized on 27th September 2016.
He revealed various career options after graduation along with the necessity of soft skill.
Guest lectures conducted by the Department
| | | | | |
| --- | --- | --- | --- | --- |
| 1 | 28/12/2019 | Miss. Neha Girme | IoT | 103 |
| 2 | 27/01/2021 | Mr. Atul Kahate | Data Science Opportunities | 123 |
| 3 | 29/01/2021 | Dr. Jayshree Bangali | Intellectual Property | 110 |
| 4 | 30/01/2021 | Mr. Winit Anandpawar | Artificial Intelligence | 101 |
| 5 | 3/02/2021 | Dr. Ramesh Manza | Machine Learning | 85 |
Programs
UNDER GRADUATE COURSES
B.CA. (Science)

3 years

F.Y.B.C.A : 175
S.Y.B.C.A : 163
T.Y.B.C.A : 90
Syllabus
| | |
| --- | --- |
| F.Y.B.C.A | |
| S.Y.B.C.A | |
| T.Y.B.C.A | |
Events
"EMBEDDED C and ROBOTICS" workshop was organized from 25th January 2020 to 13th February 2020
A guest lecture by Mrs. Sandhya Zope, Assistant Counselor, Counseling Cell on Topic: Building self confidence was organized for F.Y.B.C.A (Science) on 20th January 2020
A guest lecture by Mrs. Neha Girme Supekar, Co-Founder & CTO, Bi-Embedly, Pune on Topic: Internet of Things was organized on 28th December 2019
A Parent Teacher Meet was held on 31st August 2019
Induction Programme was held on 9th July 2019 to 11th July 2019
A guest by Atul Kahate on Topic: Careers and Opportunities in Computer Application was organized on 27th September 2016
Students Participation
Approximate 100 students participated & also work as volunteer in Interaction held by computer science department.
Participated in Soft skill workshop (Dated 23 & 24 August 2019) & Personality development program( Dated 31 August & 4 September 2019) conducted by Placement cell.
Capacity building activities conducted by Psychology Dept. for BCA(Sci) - Confidence building for students
13 -students participated in "Embedded C and Robotics" workshop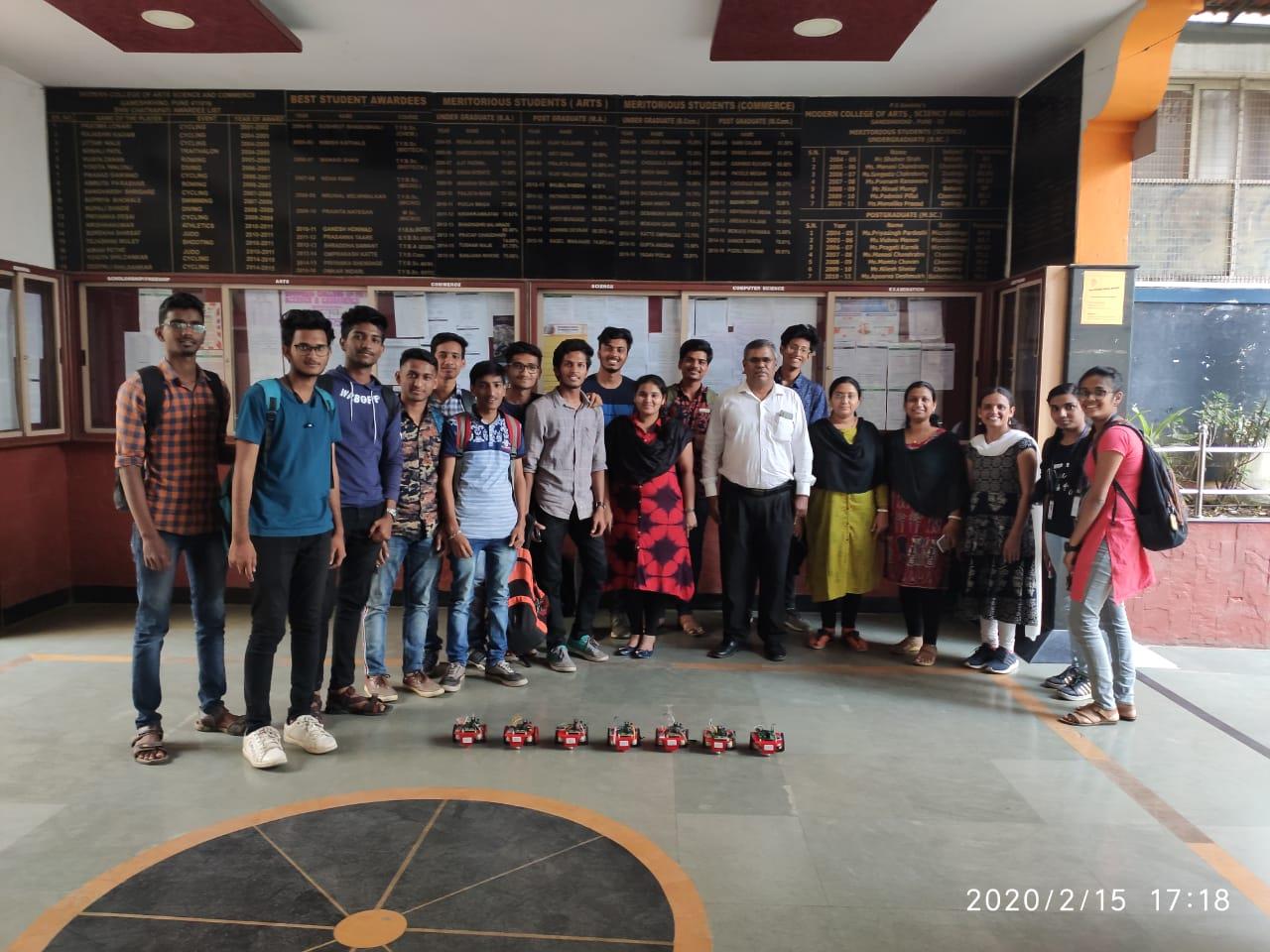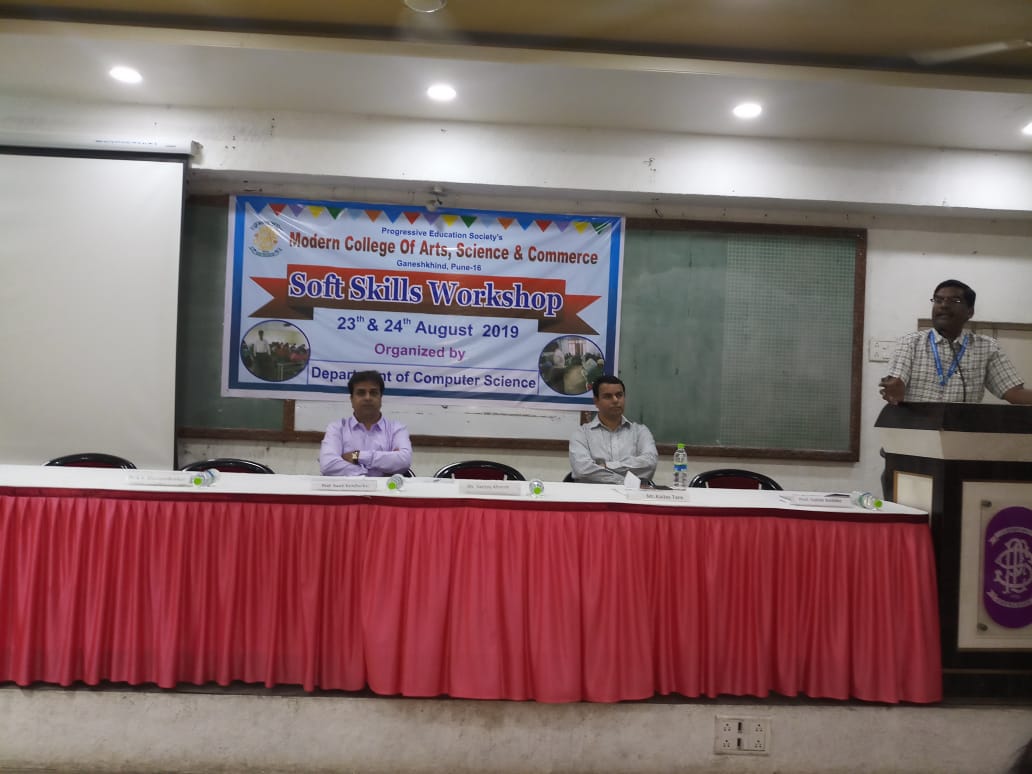 PROGRAMMES TAUGHT
Examination section
See More
Alumni
Placement Activities