Extension
NSS
| | | | | |
| --- | --- | --- | --- | --- |
| 1 | 2011 - 12 | 128 | 72 | 200 |
| 2 | 2012 - 13 | 66 | 34 | 100 |
| 3 | 2013 - 14 | 64 | 36 | 100 |
| 4 | 2014 - 15 | 75 | 25 | 100 |
| 5 | 2015 - 16 | 66 | 34 | 100 |
| 6 | 2016 - 17 | 45 | 55 | 100 |
| 7 | 2017 - 18 | 41 | 59 | 100 |
| 8 | 2018 - 19 | 49 | 51 | 100 |
| 9 | 2019 - 20 | 61 | 39 | 100 |
| 10 | 2020 - 21 | 60 | 40 | 100 |
LIFELONG LEARNING AND EXTENSION ACTIVITIES
Organized in association with
DEPARTMENT OF LIFELONG LEARNING
AND EXTENSION, S.P. PUNE UNIVERSITY
Coordinator: Dr.A.H.Shinde

Modern College of Arts, Science and Commerce, Ganeshkhind in association with Department Lifelong Learning and Extension, S.P. Pune University conducted 15 plus programmes for the Five Year period of 2017-18 to 2020-21 in the college. The beneficiaries were included Senior Citizens, Women from Bachat Gat, teachers and students.
OBJECTIVES
PROGRAMMES & RESOURCE PERSONS
Senior Citizens' Health, 2. Women Empowerment, 3. World Population Day,
4. Employment and Entrepreneurship, 5. Non Government Organizations etc.
Experts in these fields were arranged for the beneficiaries. Some of the Resource persons include: Mr. Ajay Kadam, Senior Police Inspector; Dr. Raosaheb Kasbe, Dr.Babsaheb Ambedkar Study Centre, SPPU; Dr. Vijay Khare, Director International Students Centre, SPPU; Prof. Satyanarayan, Managing Director, OECS India; Mr. Bindumadhav Joshi, Social Activist etc.
OUTCOMES
The activities undertaken were beneficial for the college youth, senior citizens regarding their health, and by knowing their rights women become empowered in the society. These kinds of programmes help the society to come closer to the educational institutions. The people find it comfortable to work in collaboration with the college.
Acknowledging the work done under the Adult and Continuing Education and Extension Activities in the College, Dr. Sanjay Kharat, Principal received Jagannathrathi Award from S.P. Pune University in the year 2013-14 on 10th February 2014 on the University Foundation Day.
BOARD OF STUDENT WELFARE
STUDENT WELFARE OFFICER : PROF. SANDEEP SANAP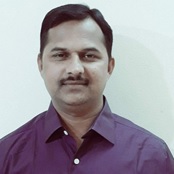 The Student Welfare Department of the college is always proactive in rendering help to students of all faculties. This department truly represents the vision of the institute to make the students multidimensional as well as multifaceted which helps in harnessing their strength towards nation building and socially relevant activities.
Keeping in pace with the vision of the Board of Student Welfare of the parent university, various programmes and activities are conducted in the college. These prgrammes include –
Earn and learn Scheme to make them financially independent and also to inculcate amongst them work culture.

Disaster Management workshop makes them aware of the changing scenario of environment and the probable disasters and also are trained with the skills to survive and help others to survive in case of natural and man-made calamities

Personality development scheme for girl students makes them aware of health and hygiene issues, gives them premarital counseling, encourages them to become an entrepreneur and also helps them to excel in the competitive world.

Swaramadhuri the interuniversity classical vocal singing competition promotes our traditional art.
Every year student members are inducted on the Students' Council of the college as per the guidelines of the Maharashtra University Act. The nominated members elect one of them as the University Representative. In addition to this, they elect Boys' or Girls' representative. These members give suggestions, help in planning and implementation of various programmes. They celebrate teachers' day. Programmes initiated and executed by the student's council are- Cleanliness drive in college campus, Drive for filling up of eye donation forms, Collection of funds for 'NAAM' foundation, a NGO working for families of farmers who have committed suicide. A student facility centre is run with the help of the students working in Earn and Learn scheme.
In appreciation of the above activities the parent university awarded "Best College Award for Student Welfare Activities" and also the " Best Student Welfare Officer Award " to our Student Welfare Officer in 2013-14.Thus, Our student welfare department truely nurtures students' mental, physical, cultural growth with various activities to improve their overall personality development and to make them civilized Indian citizens to compete in the globalized world.
ACTIVITIES CONDUCTED UNDER THE BOARD OF STUDENT WELFARE

(2016-17 TO 2020-21)

1

Earn & Learn Scheme

Earn & Learn Scheme

Earn & Learn Scheme

No Scheme was sanctioned nor implemented under BSD in 2020-21 due to COVID-19 Pandemic

Schemes under BSD will be implemented in college after getting sanctions from the parent university

2

Personality
Development for Girl students

Personality
Development for Girl students

Personality
Development for Girl students

3

Swarmadhuri

Swarmadhuri

Swarmadhuri

4

Students Economics Conference

Biodiversity Trail in nearby forest

Workshop on advanced chromatographic techniques

5

Environmental Study through Trekking

Workshop to Develop Practical Approach on use of solar energy

Environmental Studies Through Trekking GPS Survey

6

Workshop on Guidance for Project Report Writing

GPS Survey and EVS study through Trekking

Fair an Electronics E-Techno Quiz

7

Job Fair for UG & PG Students of Arts, Science and Commerce

Students History Conference

Introduction to Python

8

Life Skills, Goal Setting and Stress Management

Kaun Banega History Scholar

Training of Bio entrepreneurship diversity

9

Growing Importance of Media and New Challenges

Litcarnation: Literary Carnival

Understanding Gender Difference

10

New Avenues in Social Work

INTERACTION

MAGN_IT 2020

11

Hands On Training Workshop on Arduino Board and its Applications

Intercollegiate Quiz Competition

Nirbhay Kanya Abhiyan

12

Literary Carnival

World Food Day

Seminar on Emerging trends & advance in plant science

13

INTERACTION 2017

MAGNIT

Workshop on Global warming through Geo Activities (Geo Carnival)

14

Soft Skills Workshop

Establish and Develop Counseling Centre

15

Kaun Banega History Scholar?

Job Fair

16

Exhibition Shivakalin Weapons

Hands on Training Program on R-Software and C programming

17

Guidance Lecture Series in Physics for Preparation of IIT Exams

Be An Enterpreuner

18

MAGNIT

Biodiversity Trail in nearby forest

19

Entrepreneurship Development Program and Be an Entrepreuner

Hands on Training Program on R-Software and C programming

20

Special Guid Scheme

Intercollegiate Quiz Competition
Outcome of Student Welfare Activites
| | |
| --- | --- |
| 1 | In appreciation of the above activities the parent university awarded "Best College Award for Student Welfare Activities |
| 2 | Best Student Welfare Officer Award to our Student Welfare |
| 3 | Our student welfare department truly nurtures students' mental, physical and Cultural growth with various activities to improve their overall personality development and to Make them civilized Indian citizens to compete in the globalized world. |
| 4 | The Student Welfare Department of the college is always proactive in rendering help to students of all faculties |
| 5 | This department truly represents the vision of the institute to make the students multidimensional as well as multifaceted which helps in harnessing their strength towards nation building and socially relevant activities. |
| 6 | Keeping in pace with the vision of the Board of Student Welfare of the parent university, various programme and activities are conducted in the college. |
| 7 | Earn and learn Scheme to make them financially independent and also to inculcate amongst them work culture. |
| 8 | Disaster Management workshop makes them aware of the changing scenario of environment and the probable disasters and also are trained with the skills to survive |
| 9 | Personality development scheme for girl students makes them aware of health and hygiene issues, gives them premarital counseling, encourages them to become entrepreneurs and also helps them to excel in the competitive world |
| 10 | Swaramadhuri the inter-university classical vocal singing competition promotes our traditional art. |
DISASTER MANAGEMENT PROGRAMME
POLY HOUSE WORKSHOP AT MAAN
SWARMADHURI
FACILITIES FOR DIFFERENTLY ABLED STUDENTS
Coordinator: Mr. B G Sawaishikre
OUTREACH ACTIVITIES BY DEPT OF PSYCHOLOGY
DISHA ACTIVITY
SUICIDE PREVENTION ACTIVITY
UMMEED ACTIVITY




OUTREACH PROGRAM – DEPARTMENT OF SOCIOLOGY

  Download PDF

  PROGRAMMES TAUGHT

Examination section

See More

  Scholarship

  Alumni

 




---

Our Partners